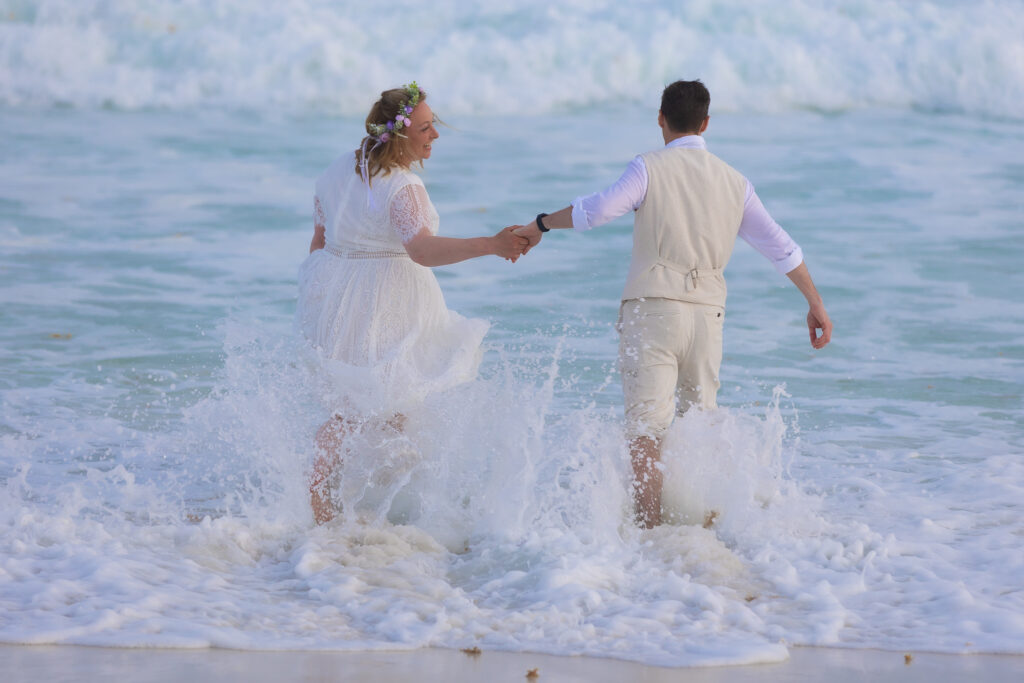 Mr and Mrs Art Vandelay were Married on May 21st, 2022 in Destin Florida along the shore.
The Guests
The Marquis and Meier Families had finally met and mingled at the day of the wedding. Adrianna, the bride's maid, drove all the way down from Kansas with her beau. What was sweet is my cousin's husband Jonathon offered to be my best man at the last minute. However, there were a few notable missing guests as Mr Pennypacker was not able to attend the wedding and Varsen was a no show.
The Event
The wind was blowing off the ocean and the waves were huge that day, several feet high. Our pastor was of latino descent, which Jonathon had much to chat about with him in Spanish. I'm so grateful we didn't see any paparazzi that day. As a result we had time with friends and family. Not surprisingly, Gina was fashionably late to her own wedding. She was lovely with her father walking down the aisle and gave her away. Unfortunately our live video stream was accidentally cut off when my cousin locked my cellphone and couldn't unlock it again during the ceremony. The vows were beautiful and my wife Gina Vandelay was beautiful. Afterward we ran into the ocean for a few photos.
The reception was held a few miles away in Fort Walton were everyone had dinner and socialized. I would venture a guess that red velvet cake was the best I've ever had and ever will have.
I'm not sure why it took me so long to get around to writing anything. We've settled into married life quite well. Several months later and happily in wedlock, with a seven year courtship. We are very happy with this next chapter of our lives.
Heartfelt thank you
We want to thank Adrianna for playing the role of bride's maid and Jonathon as best man. Thank you for all the well wishes everyone! Royal Beach Weddings did a great job planning the wedding.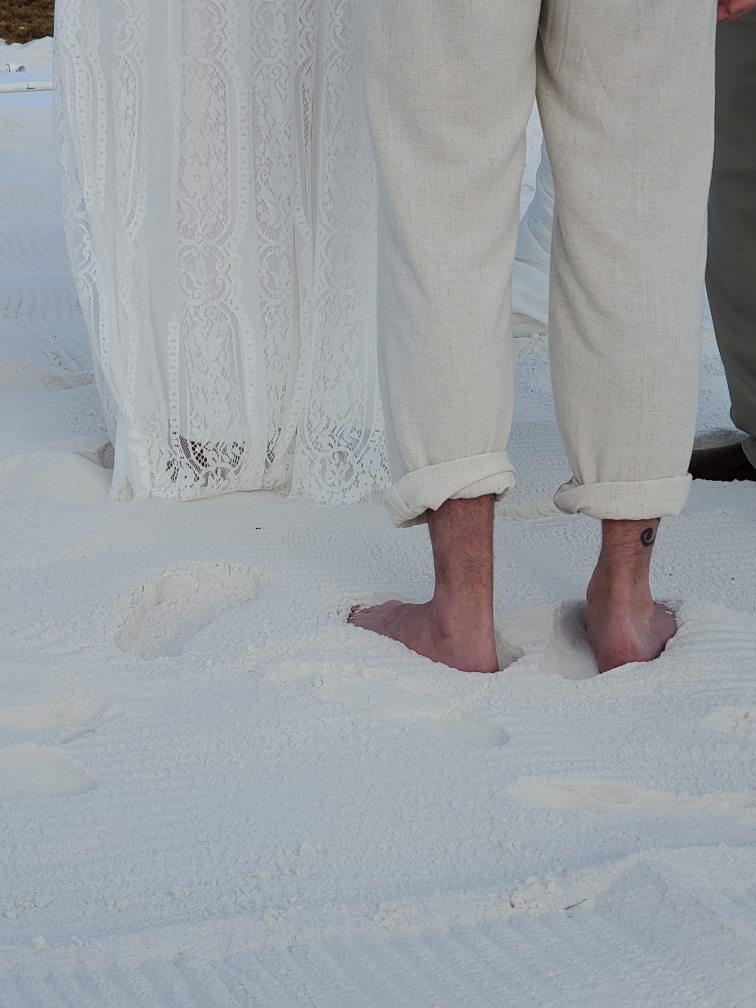 Thank you everyone!
Mr and Mrs Vandelay