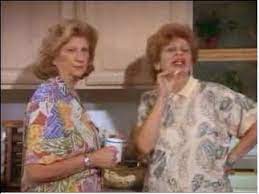 Annie Korzen from Seinfeld had words of encouragement for Regina and Art! Annie played the role of Doris Klompus on Seinfeld. She is the sweetest. Thank you Annie!
Doris would like to borrow red your pocketbook to go with her shoes.
Don't forget to visit Annie Korzen's TikTok page! She is an inspiration that she has adopted the technology, embraced it, and become an influencer in this day and age. Huzza!
Check out our other special guest star cameos!