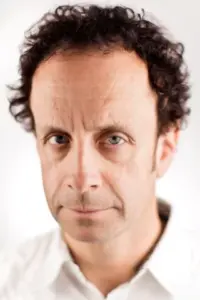 Kevin McDonald from the Kids in the Hall makes a special guest appearance. He's the weak one, but he's a Kid in the Hall. Kevin is a runner, he runs. But what he doesn't know is there is no running in the hallway. Kids.
And yes, Gina has insisted that people specify Vandelay when they introduce or announce her and I. Art and Regina Vandelay is pronounced with a Spanish accent. With a je ne sais quoi name like ours, we are probably going to start a cosmetics line.
While Kids in the Hall get the credit, Lilo and Stich, Invader Zim and a bunch of other cartoons and movies. Kevin is one of my all time favorite comedians, actor, and voice actors. Thank you Kevin for making us laugh all mighty tallest, we're still invading earth for the irken empire.